Henley & Partners is a global citizenship and residence company which is located in London, United Kingdom. According to Henley & Partners, the worldwide divide or gap in travel freedoms has never been wider.
Since 2006, Henley & Partners, releases the world's strongest and least strong passport listing based on Henley Passport Index. This index utilizes exclusive data delivered by the International Air Transport Association (IATA), to regularly monitor the most travel-friendly and secure passports globally.
According to the findings of the index's 16-year of history, the Corona pandemic has caused the extensive international movement gap, as travel barriers have been implemented and increased over the past one and a half years.
Although the index hasn't taken the momentary limitations into account and left actual existing travel entree aside. Japan and Singapore passport holders are able, to travel (visa-free) to 192 territories.
On the contrary, Afghanistan is at the bottom with a passport index of 199 and Afghans can only visit 26 republics visa-free.
Most Powerful Passports & Most Worst Passports Worldwide
European countries scored the dominating position on the index: If we have a look further down the list of top 10 strongest passports, the rankings virtually linger at the previous positions. South Korea and Germany scored second place (with visa-free entry to 190 countries) and Luxembourg, Finland, Spain Italy, are all collectively got third place on the index (with a visa-free entry to 189 countries worldwide).
This index indicates that European Union (EU) countries have secured the top positions in the list like before, with Austria and Denmark came at number 4 and Sweden, France, Netherlands, Portugal, Ireland came at number 5 in the list.
Recently New Zealand has announced a strategy to go with a vaccine certification system and removed other Covid related barriers. This lifting of the barrier has made New Zealand secure the sixth position together with Belgium and Switzerland.
While the United States and the United Kingdom (which secured the top position together in 2014), are at place seven, together with Norway, Greece, Czech Republic, and Malta (with visa-free/ visa-on-demand entry to 185 countries).
Australia and Canada are at the number eight, while Hungary got the ninth place, and Poland, Lithuania, and Slovakia all together gained a place at number 10 (with a visa-free or visa on-demand entry to 182 republics worldwide).
A list of the world's top 10 strongest passports is given below:
Japan, Singapore (with a visa-free or visa on-demand entry to 192 destinations)

Germany, South Korea (with a visa-free or visa on-demand entry to 190 republics)

Finland, Italy, Luxembourg, Spain (with a visa-free or visa on-demand entry to 189 countries)

Austria, Denmark (with a visa-free or visa on-demand entry to 188 republics)

France, Ireland, Netherlands, Portugal, Sweden (with a visa-free or visa on-demand entry to 187 destinations)

Belgium, New Zealand, Switzerland (with a visa-free or visa on-demand entry to with a visa-free or visa on-demand entry to 186 countries)

Czech Republic, Greece, Malta, Norway, United Kingdom, United States (with a visa-free or visa on-demand entry to 185 territories)

Australia, Canada (with a visa-free or visa on-demand entry to 184 territories)

Hungary (with a visa-free or visa on-demand entry to 183 destinations)

Lithuania, Poland, Slovakia (with a visa-free or visa on-demand entry to 182 countries)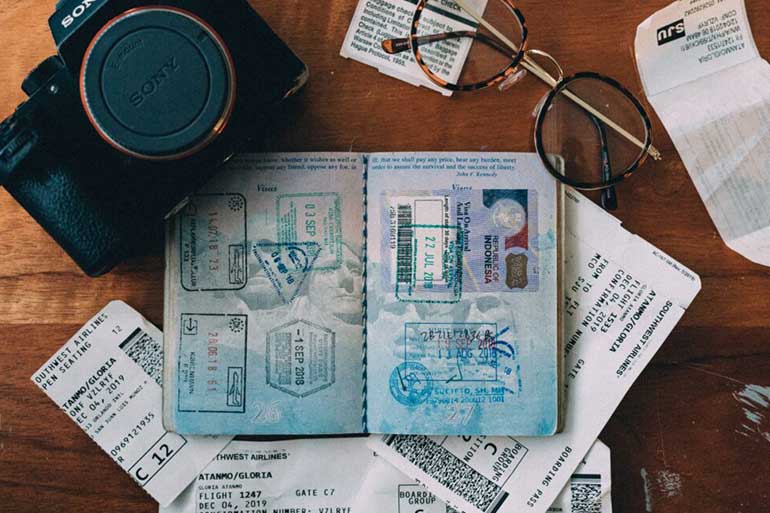 A list of the world's worst passports is given below:
Several countries around the world have visa-free or visa-on-arrival access to fewer than 40 countries. These include:
North Korea (with a visa-free or visa on-demand entry to 39 destinations)

Nepal and Palestinian territories (with a visa-free or visa on-demand entry to 37 countries)

Somalia (with a visa-free or visa on-demand entry to 34 republics)

Yemen (with a visa-free or visa on-demand entry to 33 territories)

Pakistan (with a visa-free or visa on-demand entry to 31 republics)

Syria (with a visa-free or visa on-demand entry to 29 countries)

Iraq (with a visa-free or visa on-demand entry to 28 republics)

Afghanistan (with a visa-free or visa on-demand entry to 26 territories)