Key Points:
Mindful eating refers to examining thoughts, emotions, and physical cues in the present moment when you eat your food.
Practice mindful eating for a healthier life, weight loss, stability, stress, and anxiety reduction.
It involves using all your senses when you eat.
Gratitude is one of the biggest benefits of the mindful eating philosophy.
Do you eat your meals while watching your favorite show on Netflix or using a mobile phone, and don't even realize the taste of the food you have taken? Do you feel guilty after eating a piece of cake even if you are not feeling hungry?
Yes? These are mind habits and behaviors that we go through when we eat food out of emotional needs and stress without making a conscious effort, said Lilian Cheung, who is a lecturer and director in the nutrition department at Harvard (T.H. Chan School of Public Health).
Cheung further added mindful eating is a branch of a broader philosophy of "mindfulness" which is one of a widespread, hundreds of year-old practice performed in various religions. Mindfulness refers to an act of examining one's thoughts, emotions, and bodily feelings in the present moment intentionally.
Mindful Eating for Healthier Life & Weight loss
The concepts of mindful eating and intuitive eating ideas intersect, but they are also different in some vital ways. Mindful eating suggests experiencing every bit of your food when you eat it (by being mindfully present), while intuitive eating calls for improving one's connection with their food and body image by refusing exterior rigid diet signals.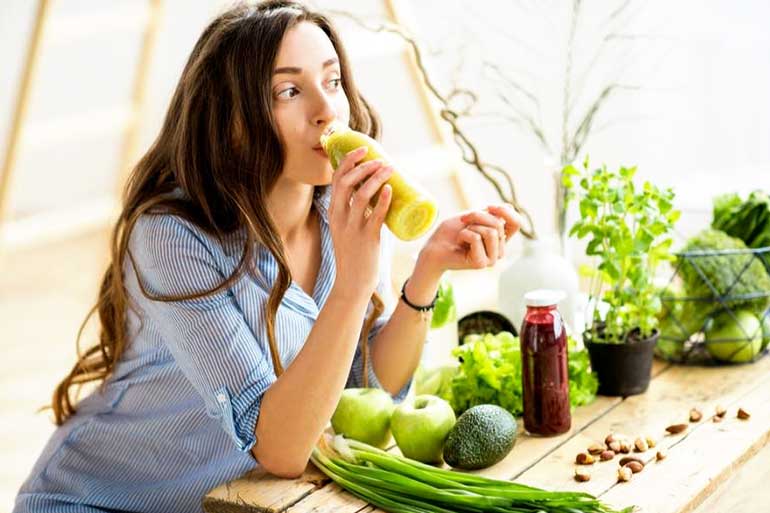 Lisa Young is an adjunct professor (nutrition) at New York University, and a practicing private nutritionist, and an author (published Finally Full, Finally Slim: 30 Days to Permanent Weight Loss One Portion at a Time). Lisa suggested that it all depends on a person's need if one method works better than the other.
While describing the benefits of mindful eating Young said it goes well with all kinds of eating strategies for healthier living and weight loss because it is more user-friendly for all types of audiences.
These specialists warned that mindful eating isn't a solution for any food, health, or weight loss-related problems. But few have indicated the benefits of practicing mind full eating. These results are largely based on its introspective features and abilities to aid people in identifying external hunger stimuli from emotional hunger stimuli.
Young additionally said few individuals have loosed weight, experienced stability, reduced anxiety and stress, regularized eating habits, and had relief from irritable bowel syndrome (IBS) and various gastrointestinal symptoms.
Ready to practice mindful eating?
YES?
Here's how you can do this:
According to Teresa T. Fung who is a professor and director of the "Didactic Program in Dietetics" at Simmons University in Boston, and adjunct professor of nutrition at Harvard (T.H. Chan School of Public Health), the mindful eating practice aims to utilize all your senses (that includes sight, smell, hearing, taste, and feeling) and thinking process when you eat without distraction.
He explained this by giving her an example when I take my breakfast, I don't hold my iPad or read any new, and I don't check my email as well. I sit in a quiet place and focus on every bit of my food.
Fung also explained her routine of morning coffee experience. She said I pay attention to the sound and scent of my coffee brewing, I observe the color of my coffee, even I notice the balance between the amount of cream and coffee. T
hen I focus on whether the coffee feels as warm with every sip as the cup does in her hands, as I sip, I mentally and physically notice every bit of it. And one of the best parts about mindful eating philosophy is its aspect of gratitude, as it heightens your awareness beyond just eating your food.
Expressing gratitude for the food that you have on your plate and other environmental factors that make it possible for you to enjoy your food is above all the other benefits of mindful eating.