Various studies suggest that highly mutated COVID-19 strain Omicron could be more infectious and less severe than Delta (previous variants).
But according to a statement by Dr. Anthony Fauci (White House medical adviser), we must be careful about making ultimate deductions about this new COVID strain that is discovered a few days ago.
According to the findings of the South African Medical Research Council, an outbreak in the Tshwane district (northern Gauteng province in South Africa), is the very first region where Omicron strain has been dominating and left behind Delta variant. The report revealed that the caseload there has been increased exponentially, but this rise in the number of cases has not resulted in any hospitalizations and demises.
The research reads (by examining data from the Steve Biko & Tshwane District Hospital complex) that the relatively fewer COVID-19 pneumonia cases, excellent healthcare, and ICU wards could be the reason behind this very different picture when equated to the commencement of previous COVID-19 waves.
Omicron Spreads Fast But Less Severe, Researchers Say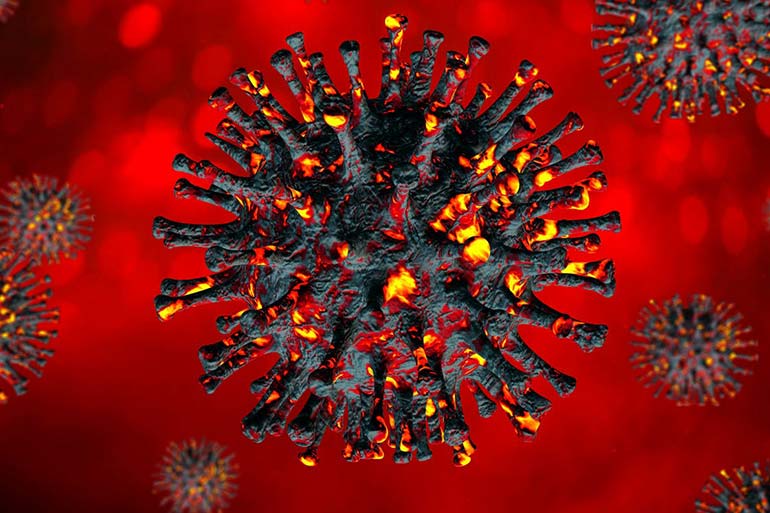 The hospital complex told that it has admitted 166 COVID-19 patients during the last 2 weeks which points towards a sharp increase in cases when compared to the previous two weeks. As per the report, the majority of cases were incidentally diagnosed, which stemmed from patients who did have not have any COVID-related symptoms. But hospital's screening policy made them take a test for COVID-19.
In this week 38 COVID-19 patients had been admitted, six of the patients were vaccinated, 24 patients were unvaccinated, and eight patients had the unidentified vaccination status. Of these COVID-19 patients, only one required oxygen, and doctors said the patient required the oxygen for another illness instead of COVID symptoms.
United States National Institute of Allergy & Infectious Diseases, director, Fauci has said that he is cheered by the initial information coming from South Africa.
Fauci further added that yet it's very early to make any conclusive proclamations about it, thus far this seems it's not severe like other variants.
The South African hospital says that it would take at least 2 so that experts can draw conclusive decisions about the Omicron severity.
South African administrators are hopeful that the strain may not shatter the nation's health care system.
But the biggest problem is it spreading so quickly that South Africa is recording 10,055 cases per day on average compared to 300 cases/day 3 weeks before. South Africa's administration has reported 74% of the cases in November were Omicron cases—- signifying that the Omicron may have exiled Delta variant in South Africa.
A group of researchers working under the supervision of Carl Pearson (a research fellow at the London School of Hygiene and Tropical Medicine) published a research finding that says Omicron strain may be disseminating twofold as fast as the Delta variant.
But the investigators believed they were tentative about the extent of severity and infection caused by the Omicron compared to the Delta variant. They also stated that they are uncertain if the variant is more severe than previous COVID-19 variants at destroying immune defense.
Studies conducted in Hong Kong concluded that Omicron transmission in a quarantined hotel is causing apprehensions about the strain's potentially greater degree of transmissibility. But we are uncertain about its severity and whether it has any relation to the previous vaccination.
Researchers are worried about the Omicron's mutations that may make it more resilient to natural immunity (acquired from earlier COVID 19 infections) and vaccinations.
Emerging researches advocates that Omicron is evading the immune defenses acquired from previous infections. South African research group published a study showing that the possibility of reinfection was 2.4 times greater with the Omicron variant compared to other variants (Beta and Delta).
Research-based evidence supports that Omicron is more transmittable and less severe than Delta. And Fauci along with other experts caution against rash optimism.