Moderate or vigorous physical activity is almost three times more advantageous for an individual's wellbeing than simple walking, new research revealed.
A fresh investigation published in the European Heart Journal studied the exercise routines of 2,070 participants (adults), using accelerometers in the Framingham Heart Study.
An accelerometer refers to a device that counts or measures the vibration of motion of any structure.
Cardio-pulmonary exercise tests were performed with the help of a face mask (mouthpiece) to measure the levels of oxygen intake and the levels of carbon dioxide expelled. These cardiopulmonary tests were done from 2016-2019 on motionless cycles for complete fitness examinations.
According to Dr. Matthew Nayor (who is the study's lead author and Boston University assistant professor of medicine), participants also took home accelerometers so that they can to wear them around their waist (for eight days after the study visit) and accelerometers were also worn at the current study visits and at the previous visit eight years before.
Best Exercise Habit that's 3 Times More Advantageous Than Walking
According to the research investigator, the findings of the study were mostly consistent across the categories (age, sex, obesity, and cardiovascular risk).
An increase of 17 minutes of physical activity (moderate-vigorous) per day or 2,312 steps per day or decreases of 249 minutes of sitting time per day between two testing cycles linked to almost 5% higher level of oxygen uptake. And persons with high physical activity (moderate-vigorous) or high above-average steps confirmed above-average level of oxygen uptake irrespective of their inactive time per day.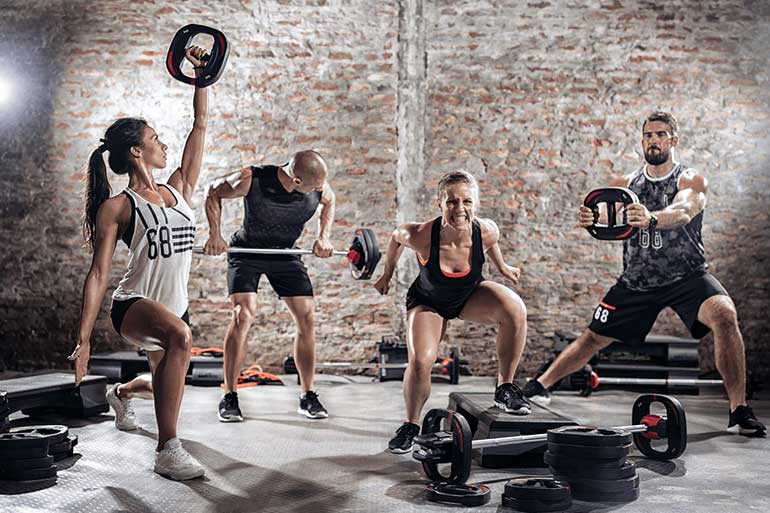 Moderate-vigorous physical activity: Refers to a rate of 100 -129 steps per one minute and over 130 steps per minute is measured as vigorous. A rhythm of 60-99 steps per minute is means low-level exertion.
Conclusions of our research offer a comprehensive examination of relations of various kinds of physical activity with multidimensional cardiorespiratory fitness measures. And propose promising longitudinal changes in physical activity (particularly moderate-vigorous physical activity) are related to greater fitness.
In a Q&A session, Nayor elucidated that the investigation was initiated to better understand the relationship between physical activity and levels of fitness.
Researchers anticipated to discover that higher amounts of "moderate-vigorous physical activity" including exercise, will cause better peak performance, but we were astonished that higher intensity exercise or activity was more effective than walking when it comes to the body's capacity to maintain lower levels of exertion, he added.
"We were also speculating that whether the number of steps per day or less inactive time spent will truly affect performance levels. But results depicted that they were related to better performance levels. These results were also consistent across categories (age, sex, and health status, confirming the relevance of maintaining physical activity) for everyone."
The Boston Medical Center cardiologist found that the research findings also specified that many negative effects of being sedentary and sitting could be counterbalanced by performing higher levels of activities and exercises.
He further added, our third question of the investigation was: Are current physical activity habits are more significant than earlier exercise habits in defining existing levels of performance?
Fascinatingly, the research explained that members with high activity level at one assessment and low values at another assessment (performed eight years apart) had equal levels of performance, whether or not the high value agreed with the performance testing, This proposes that it could be a 'memory effect' of prior exercises on current levels of performance.
Nayor also added that the investigators have faith that study will offer useful information that can be eventually used to increase physical suitability and overall well-being.